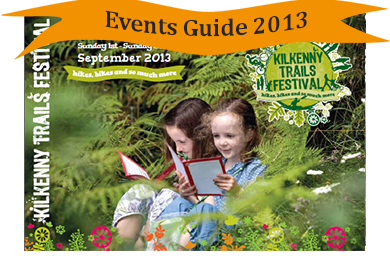 Welcome to the 2013 Kilkenny Trails Festival! Last year's festival was action packed – with more than sixty events planned during the month of September, something for everybody…! Nature trails including the bat walk along the River Nore, heritage trails to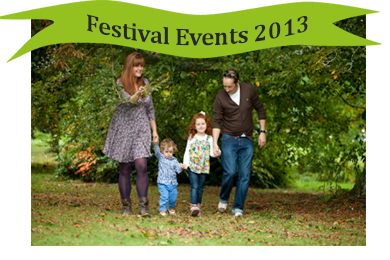 There was a Great Gathering at the Harvest Picnic: The Grand Finale Event of the 2013 Kilkenny Trails Festival. A fine autumn day brought great numbers out to Rod and Julie Calder-Potts' Highbank Organic Farm in Cuffesgrange on Sunday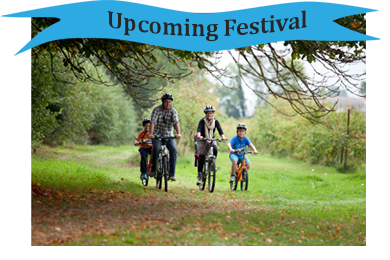 Kilkenny Trails Festival Announcement: The next Kilkenny Trails Festival dates are due to be announced in January 2015. Keep an eye out for details here and in the media.
The Kilkenny Trails Festival is coordinated by Trail Kilkenny: Kilkenny's walking, cycling , craft and themed trail company.
From the local pub run by the towns doctor, who btw was the doctor for Metallica, to the hospitable publicans at the Irish pub we stayed in, and well … Kilkenny in Ireland is just a little unique and stands on its own. From the gardens to the churches, and castle, Kilkenny is just full of charm. From the obsession with hurling to Ireland's oldest brewery … well, these are just some of the many great reasons to come visit County Kilkenny.
Why Trail Walking?
Trail walking and running are excellent cardiovascular and muscle-building workouts – with some added bonuses. Hitting the trails not only improves fitness levels, but provides other benefits for your body, mind and mood.
The activity offers the same fat-burning intensity of interval training, coupled with interesting scenery and varied terrain. The different surfaces like lawns, paving and inclines you'll encounter on a trail help you improve balance. Softer surfaces underfoot also alleviate some of the stress your body endures when walking or running on harder surfaces.
Not only will your body benefit from trail walking or running, but getting away from the sights, sounds and demands of the day and replacing them with the beauty of nature can wash away stress and help you relax.